Climatotherapy at Khmilnyk Trade Union sanatorium
Jun 9, 2019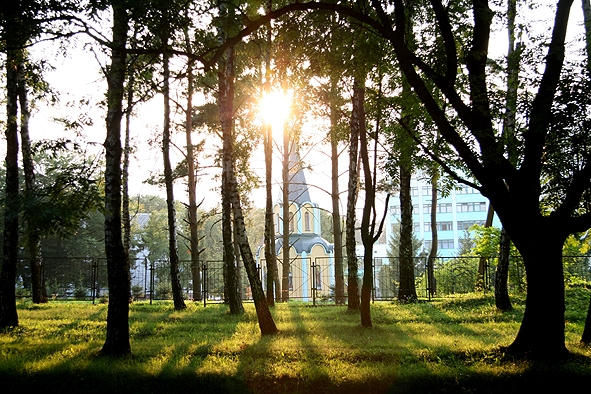 Climatotherapy - a method that improves the nonspecific resistance of the organism (V.G. Boksha). When using climatotherapy, oxygen consumption increases, oxidation processes in tissues improve, protein metabolism is normalized, adrenal cortex is stimulated, functions of various organs and systems are restored and improved.
Climatic factors, like natural stimuli, stimulate vital functions, promote the development of the body and regenerate tissues.
The doctor's task is to rely on facts that scientifically substantiate the indications for climatology, to be able to select for the patients the climatic influences, their type and dosage, to combine them rationally with other therapeutic methods, to see in the climate therapy a powerful natural means of prophylaxis and treatment of diseases.
Meteorological conditions in Khmilnyk are favorable for climatotherapy.
Climatological treatment includes metered and round the clock stays on verandas, solar and air baths, bathing, etc. The main task of practical climate treatment is the metered stay of the patient in the air. To do this, the sanatorium "Khmilnik" has facilities for staying in the air (benches, arbors), equipped with walking tracks.
A powerful means of climatotherapy are air baths that have a beneficial effect on the activity of the skin, cardiovascular and respiratory systems, on May and other internal organs. They contribute to blood and metabolism, enhance life processes and improve the general state of the organism.
Air baths are shown with general weakness, anemia, gout, obesity, a number of nervous and other diseases of the musculoskeletal system, etc.
With the correct reception of solar baths, the general state of health and mood improves, sleep and appetite are normalized, and efficiency increases. In addition, the metabolism and blood composition improves, the muscular system strengthens, protective properties, in particular the skin, become hardened.
Welcome!