Leisure
Showing 1-1 of 1 item.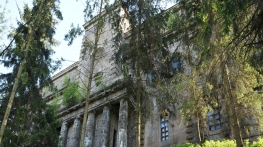 May 17, 2019
For all guests in the sanatorium "Khmilnyk", for guests of our resort, who want not only high-quality rehabilitation and effective treatment, but also a rich leisure - we offer to visit a mini tour to the castle mountain. Count Ksido Pal... More details
Welcome. We work for you!