Swimming pool at the Trade Union sanatorium "Khmilnyk"
Jul 31, 2019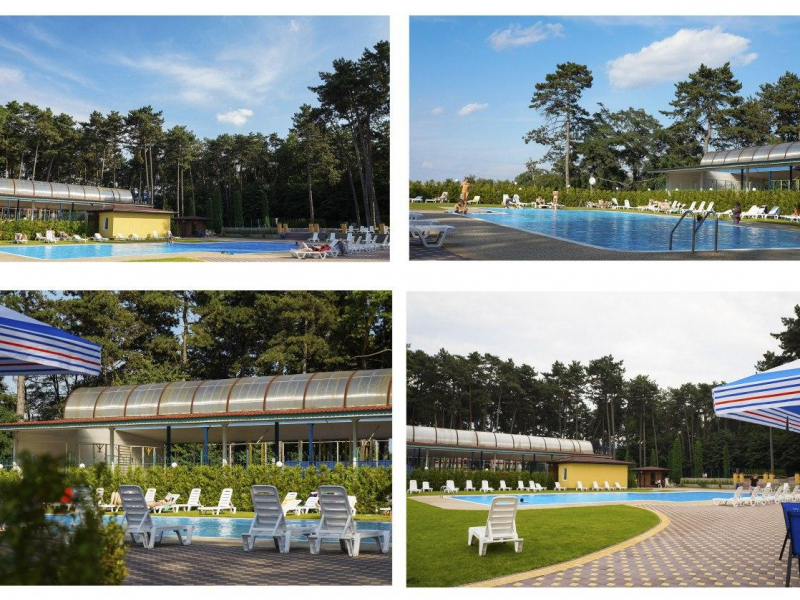 All the better - for our vacationers!
The Khmilnyk Trade Union Health Resort now has a swimming pool for your quality rest and effective healing. The pool is open, with water heating if necessary. Blue clear water with a scattering of loungers and tables for relaxation. On the territory: toilet, shower, changing room, bar. The depth of the pool is 150 cm. It works from 10.00 to 19.00, children under 6 free. Welcome!

Welcome. We work for you!