Treatment
Showing 1-10 of 11 items.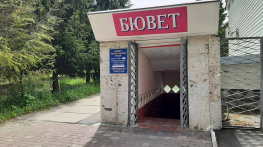 Jun 26, 2021
... More details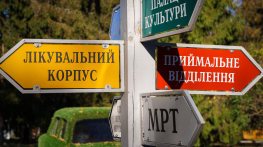 Feb 2, 2020
PAID SERVICES SANATORIUM MAGNETIC RESONANCE IMAGING Исследование головы 1000 грн. ( одна зона ) Исследование сосудов головы и шеи 800 грн. ( одна зона ) Исследование позвоночника 1000 &nd... More details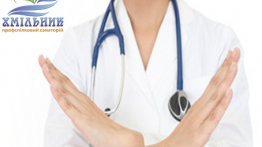 Oct 18, 2019
Contraindications to underwater spine stretching and dry traction - says the doctor of the Trade union health resort "Khmilnyk", a specialist with 23 years of practice, a doctor of general surgery, a doctor of vertebrology and ultrasound Do... More details
Aug 31, 2019
The Tourist Information Center of the Trade Union Sanatorium Khmilnyk continues the conversation with the General Surgery Doctor, the Doctor of Verbatology and Ultrasound Doppler - Yuriy Kelemen. - What are the indications for stretching the spine? ... More details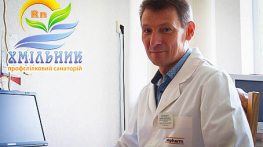 Aug 26, 2019
In order to cover all the issues related to the spine stretching: indications, contraindications and the essence of the technique, we interviewed Yuriy Kelemen, a doctor at the Khmilnyk Sanatorium, a specialist with 23 years of practice, a doctor of ... More details
May 15, 2019
Diagnostic: • a room for neurofunctional diagnostics; • room thermography; • Clinical and Diagnostic Laboratory; • a cabinet of cardiopulmonary diagnostics. Curative: • massage room; • cabinet of inh... More details
Apr 19, 2019
An important factor in the complex treatment in the Trade-union sanatorium "Khmilnyk" is the medical nutrition. With the appropriate diet, the effectiveness of the healing methods is greatly improved. The purpose of medical nutrition at the... More details
Apr 10, 2019
• ultrasound; • duplex vascular scan; • densitometry; • MRI; • CT; • "dry" carbon dioxide-radon baths; • Vichy shower; • hydrolaser shower; • vacuum-roller massage; &... More details
Apr 10, 2019
Radon therapy (baths, underwater shower-massage, underwater spine traction, hydrokinesitherapy, irrigation). Ozokeritotherapy (therapy with thermal applications using ozokerite (mixture of solid hydrocarbons), acts similarly to therapeutic mu... More details
Apr 10, 2019
General contraindications to treatment at the Khmilnyk Trade Union Sanatorium 1. All acute diseases, as well as chronic diseases in the stage of active exacerbation (including with purulent processes). 2. Acute diseases, viral and bacterial. ... More details
Welcome. We work for you!